MYOBOL SARM COMBO XXL
An extremely effective product created by using the most quality ingredients that will ensure nonstop growth of muscles! There are no limits standing in your way with MYOBOL.
Myostatin and looking for ways to effectively block it has been a theme of many polemics. If we want to delve deeper into this theme, we must look at what myostatin exactly is.
Myostatin
Known also as a growth differentiation factor 8 in the past, myostatin is a growth factor that limits the growth of muscle tissue. It belongs to the TGF Beta-1 group. Its MSTN gene is located on the human chromosome 2. If the levels of this protein are high, the body has a lower ability to create muscle mass. On the other hand, if the body can block myostatin, it naturally has more muscle mass. Just for interest, the concentration of myostatin in the heart at the time of a collapse is very high.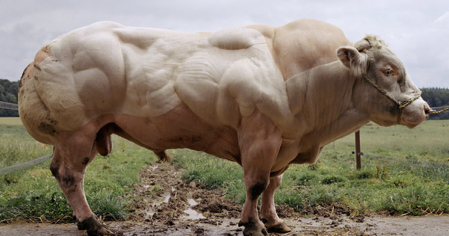 MYOBOL SARM COMBO XXL is a unique product. Its attributes and effects don't have to be wrapped in wonderful marketing strategies. This product doesn't need any advertising, because people will find out about effective and quality substances.
A professional team of doctors, experts in dietary supplements and active sportspeople from several strength sports have created this unique formula, thanks to which you will see your muscles grow in front of your eyes in a record-breaking time.
What does MYOBOL SARM COMBO XXL consist of?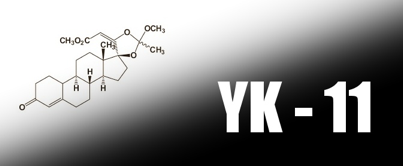 The power behind this product rests in 8 ingredients, the main being YK 11, which makes this product completely different from the opposition. What is YK 11?
We place YK11 into the SARM category, which means - selective modulators of androgenic receptors. These are substances that bond selectively to receptors, which means that their strength is comparable to the effects of anabolic steroids, but thanks to their selective nature they have minimum side effects if any. Currently, they are considered as a bestseller in the dietary supplement category.
YK11 is considered as the strongest amongst all SARM. Its unbeatable ability is that it operates as a myostatin inhibitor. Its main ability is to block this protein, thus ensuring the growth of brutal muscle mass.
Green tea extract (95%)- green tea and its positive effects on people have been known for centuries. Its strongest attribute is its antioxidant ability. According to scientific studies, its antioxidant ability is 25-100 times higher than Vitamin C or E. It contains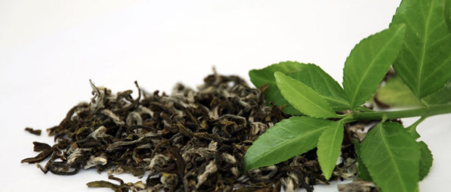 caffeine, which significantly improves sports performances. It very important property is its "pureness". For example caffeine in energy drinks or bars is commonly accompanied with preservatives or unpopular "E-substances", whereas caffeine from green tea is highly effective on its own and doesn't need other additional substances.
Creatine Magnesium Chelate- is a "modern" type of creatine, which has been present on the market for a relatively short period of time. Creatine is the most popular supplement in the world. It came a long way since its initial launch and apart from a monohydrate form, there also exists multiple substances. Creatine Magnesium Chelate is enriched with magnesium. It successfully helps to increase muscle strength and energy, ensures the growth of muscle mass in a short period of time and speeds up the regeneration process by shortening the time necessary for the muscles to regenerate.
Sodium ascorbate (Vitamin C)- belongs to the basic vitamins every sportsperson should consume, as well as every active person. Vitamin C helps the functioning of the immune system and shortens the regeneration time between training. It is important for the correction function of connective tissue. Like green tea, Vitamin C is also an antioxidant. The body can process oxidation damages better thanks to vitamin C.
Oxidation damage- is a negative state of the organism, which is
caused by free radicals. Free radicals have negative effects on the aging process, development of cancer and heart diseases.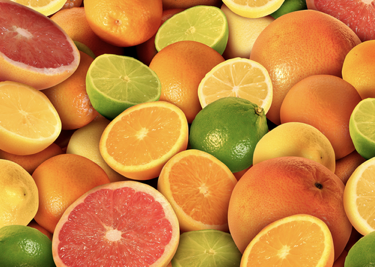 Vitamin D3- for Vitamin D3 to be able to function correctly in our system, it must develop to a biologically active form, calcitriol.
Calcitriol travels through the circulation system and its aims are bone cells or growth cartilages. It also influences other systems such as: the immune system, skin, pancreas, striated and smooth muscles thanks to Vitamin D3 receptors, which is present in almost all cells of the body.
Vitamin A- unfortunately, vitamin A is often overlooked in comparison to "superstars" like vitamin C, D or E, but vitamin A is a hugely important vitamin for bodybuilders and strength sportspeople. It ensures the correction and growth of bodily tissues and has an important ability to develop the reproductive system. Intensive physical exercise has a negative effect on absorption of the Vitamin A, as well as a diet poor on fat content. Vitamin A helps to regulate the immune system thanks to lymphocytes.
Pantothenic acid (vitamin B5) – belongs to the category of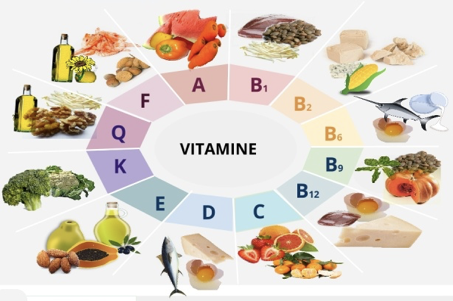 vitamins called the B-complex. It's a vitamin that is dissolvable in water and it can be found in two natural forms:
- Pantetheine
- Calcium pantothenate.
Vitamin B5 plays an immensely important role in the body. It has a positive effect on fertility, it prolongs life and takes part in creating antibodies. It significantly increases the speed of tissue regeneration, whether it's after training, operations or burns. It has an irreplaceable role in the metabolism. It's important for a several enzymes that take part in the metabolism of carbohydrates and sugar, production of Glucocorticoids and sexual hormones.
HMB (abbreviation for β-hydroxy P-methylbutytrate) – HMB is a metabolite of the leucin aminoacid, which is extremely effective in fighting against the elemination of muscle proteins. It is considered as a highly anti-catabolic and anabolic product amongst bodybuilding supplements. It has a irreplacable role during diets and pre-competition preparation of bodybuilders.
To summarise the individual ingredients we can say that MYOBOL SARM COMBO XXL consists of substances, that don't have negative effects on the human health, anticipating, that you follow the recommended daily intake and live a healthy lifestyle. It is not necessary to take PCT after a cycle, so you can be absolutely relaxed about your health. Try the synergic power of MYOBOL today!